'What It's Like to Live at a Bookstore in Paris'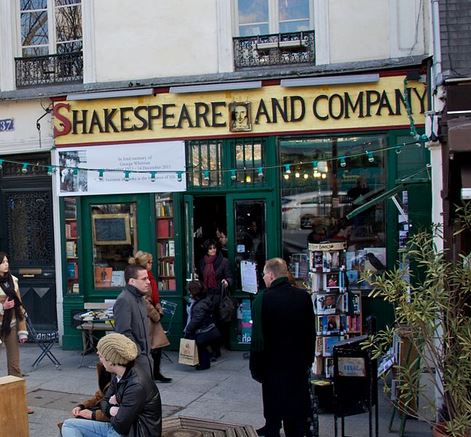 "One minute I was a visitor just like any other, and the next minute I was welcomed in to this huge, historic community of writers and expatriates," said Molly Dektar, a Brooklyn College MFA student who lived at Shakespeare and Company in Paris as one of the store's legendary "Tumbleweeds" in January and June 2013.

Young writers are invited to stay at the legendary bookshop "without any form of payment, as long as they work in the bookstore for a couple of hours every day and commit to reading and writing every single day," Buzzfeed noted. They are also asked to write a one-page autobiography, including a photo.

"I spent many happy hours reading these pieces, some overblown or silly, some heartbreakingly poignant," Dektar said. "There are maybe ten thousand.... Because it's such a rare and lucky experience, the shop brings out everyone's best side--people are creative and selfless and fascinating. But more than that, there's this feeling that things are better when they are shared.... I think every Tumbleweed ends up with a more optimistic sense of human nature."