bookshelves:
winter-20142015
,
tbr-busting-2014
,
published-1952
,
winter-20152016
,
jan-2016-litricher
,
re-visit-2016
,
glbt
,
lit-richer
,
north-americas
Recommended to Bettie☯ by:
Laura
Recommended for:
BBC Radio Listeners
Read from May 21, 2009 to January 02, 2016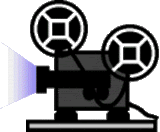 RE-VISIT is via the film 'Carol'
Description:
Arguably Patricia Highsmith's finest, The Price of Salt is story of Therese Belivet, a stage designer trapped in a department-store day job, whose salvation arrives one day in the form of Carol Aird, an alluring suburban housewife in the throes of a divorce. They fall in love and set out across the United States, pursued by a private investigator who eventually blackmails Carol into a choice between her daughter and her lover. With this reissue, The Price of Salt may finally be recognized as a major twentieth-century American novel.
An inter-generational lesbian love story that is in part Thelma and Louise
sans
driving off a cliff. HEA ending.
3* Strangers on a Train
3* The Price of Salt
5* The Cry of the Owl
3* The Two Faces of January
2* Small g
5* Ripley #1
5* Ripley #2
4* Ripley #3
3* Ripley #4
3* Ripley #5