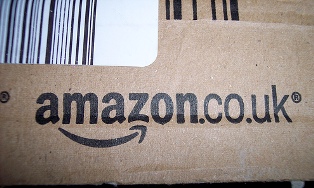 Margaret Hodge, chair of the Public Accounts Select Committee, is advising British shoppers to seek alternatives to Amazon "after it paid just £4.2 million [about $7 million] in tax last year, despite selling goods worth £4.3 billion [about $7.2 billion]--more than the U.K. sales of Argos, Dixons or the non-food arm of Marks & Spencer," the Guardian reported. She noted that similar consumer action last year persuaded Starbucks to resume U.K. tax payments.

"It is an outrage and Amazon should pay their fair share of tax," said Hodge. "They are making money out of not paying taxes. I no longer use Amazon. We should shop elsewhere. What we demonstrated with Starbucks is the power of the consumer voice."

Despite Amazon's claim that it is under the tax jurisdiction of its European headquarters in Luxembourg, Hodge argued: "If you are an Amazon user, you get endless e-mails saying Amazon.co.uk. You then order your goods and you get them delivered by the Royal Mail in parcels stamped with the Queen's head, and they then pretend it's nothing to do with business in the U.K. They are damaging British jobs. If you are a small bookshop in the high street you can never compete with their prices, because you pay taxes."

The Booksellers Association suggested that members "who do pay their Corporation Tax might like to promote this fact to their customers by downloading posters for bookshop windows which the BA has produced for the U.K. & Irish markets."