Description:
The quiet village of Swevenings seemed an English pastoral paradise, until the savagely beaten body of Colonel Cartarette was found near a tranquil stream. Suddenly, the playground of British blue bloods has been soiled by murder and the lowest sort of intrigue. But if anyone can clean it up, it's the famous Inspector Roderick Alleyn of Scotland Yard.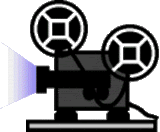 https://www.youtube.com/watch?v=bFXr0...
Sometimes a Golden Age whodunnit is my only weakness.
3* A Man Lay Dead (Roderick Alleyn, #1)
2* Enter a Murderer (Roderick Alleyn, #2)
3* The Nursing Home Murder (Roderick Alleyn, #3)
WL Death in Ecstasy (Roderick Alleyn, #4)
WL Vintage Murder (Roderick Alleyn, #5)
WL Artists in Crime (Roderick Alleyn, #6)
3* Death in a White Tie (Roderick Alleyn, #7)
4* Overture to Death (Roderick Alleyn, #8)
3* Death at the Bar (Roderick Alleyn, #9)
4* Death of a Peer (Roderick Alleyn, #10)
WL Death and the Dancing Footman (Roderick Alleyn, #11)
WL Colour Scheme (Roderick Alleyn, #12)
WL Died in the Wool (Roderick Alleyn, #13)
2* Final Curtain (Roderick Alleyn, #14)
WL A Wreath for Rivera (Roderick Alleyn, #15)
3* Night at the Vulcan (Roderick Alleyn, #16)
WL Spinsters in Jeopardy (Roderick Alleyn, #17)
3* Scales of Justice (Roderick Alleyn, #18)
3* Hand in Glove (Roderick Alleyn, #22)
3* Dead Water (Roderick Alleyn, #23)
3* When in Rome (Roderick Alleyn, #26)
3* A Grave Mistake (Roderick Alleyn, #30)
WL Clutch of Constables (Roderick Alleyn, #25)