London Spy miniseries written by Tom Rob Smith who brought us Leo Demitov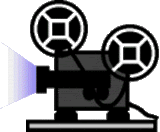 Marathon Time
:O)

Episode 1: Warehouse worker Danny is recovering from a drug-induced haze when he encounters Alex jogging. They connect with one another, and become lovers. Danny introduces Alex to his older friend Scottie, and confesses to Alex about his past. Soon afterwards Alex disappears, and then Danny's flat is ransacked. Danny is mysteriously given the key to Alex's apartment, where he discovers Alex's dead body in a room dedicated to sado-masochism. He telephones the police, but remembering Alex's last words to him, he swallows a code-locked cylinder he finds in the battery compartment of Alex's laptop. The police tell Danny that Alex had lied to him: his name was actually Alistair and he wasn't an orphan. Scottie collects Danny from the police after supplying him with a solicitor, and tells him that Alex/Alistair was working for MI6. Before he leaves, Scottie tells him that the police were wondering if he had taken anything from Alex/Alistair's apartment. Danny lies and later passes the object he had swallowed.

Episode 2: Convinced that he is being followed, Danny hides the device he discovered. He contacts a newspaper to correct the news coverage about Alex/Alistair and report it was murder; instead it prints a story about his own drug taking, and he loses his job. Scottie tells Danny about his history with MI6 30 years ago and shows him where he attempted suicide at the time. Danny is invited to visit by a couple who claim to be Alex/Alistair's parents and who behave strangely distant. He refuses to believe them and is taken to a mansion belonging to Frances and her husband, where she informs him that Alistair, her son, was neither gay nor virgin, but very experienced in sexual roleplay. When Danny does not believe her, Frances tells him to stop making a fuss. The next morning, the housekeeper reveals that his real name was Alistair but he preferred the name Alex. Danny returns to London and is approached by an American who tells him to look after his health. He leaves behind a sweet containing a tablet and a business card which Danny rips up.