bookshelves:
autumn-2015
,
published-1931
,
us-tennessee
,
us-southern
,
nobel-laureate
,
north-americas
,
film-only
,
sleazy
,
slit-yer-wrists-gloomy
,
tragedy
Read from October 25 to 29, 2015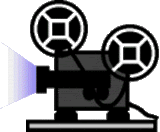 https://www.youtube.com/watch?v=IMnzF...
Description:
Psychologically astute and wonderfully poetic, Sanctuary is a powerful novel examining the nature of true evil, through the prisms of mythology, local lore, and hard-boiled detective fiction. This is the dark, at times brutal, story of the kidnapping of Mississippi debutante Temple Drake, who introduces her own form of venality into the Memphis underworld where she is being held.