bookshelves:
autumn-2015
,
published-1929
,
under-10-ratings
,
film-only
,
mystery-thriller
,
amusing
,
arch
,
serial-killer
,
doo-lally
,
boo-scary
,
halloween-2015
,
triskaidekaphobia
Recommended for:
Laura, Wanda et al
Read on October 25, 2015
Description:
13 years before the movie opens, there was a dinner party, at which the 13th guest failed to show up. The master of the manner has died, and left the bulk of his estate to this 13th guest, but nobody knows who that is. Now someone is murdering the remaining guests, and placing their dead bodies at the table, in the same seat they had occupied 13 years before.
- Written by John Oswalt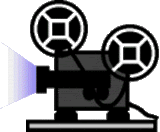 https://www.youtube.com/watch?v=71IJj...
'master of the manner'
LOL
10