bookshelves:
film-only
,
gothic
,
boo-scary
,
published-1869
,
classic
,
halloween-2015
,
autumn-2015
,
under-500-ratings
,
victorian
Recommended for:
Laura, Wanda et al
Read on October 25, 2015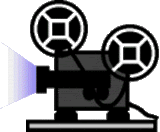 https://www.youtube.com/watch?v=_Aq3l...
Naomi Watts, Derek Jacobi, Iain Glen, Jack Davenport
Description:
The Wyvern Mystery combines all the elements of nail-biting horror, romantic fairy tale, psychological thriller and rich period drama to create a compelling story. When young Alice Maybell is orphaned she is taken in by Squire Fairfield, a widower with two dashing sons, Charles and Harry. As Alice blossoms into a beautiful young woman she attracts the attentions of not one but two of the men she lives with. The blissful happiness that ensues, however, is short-lived as she finds herself embroiled in the dark secrets of the Fairfield family's past and the evil ambitions of its present.In a world that is nightmarish and malevolent, nothing and no one is quite what they seem. What is the dark secret in Charles Fairfield's past? Who - or what - is the malignant presence that haunts Carwell Grange?
Bugger me backwards in an old tin can if this is not almost Jane Eyre revisited!
Jane Eyre 1847
The Wyvern Mystery 1869
Either way, this was a hot damn great dramatisati