bookshelves:
film-only
,
autumn-2015
,
north-americas
,
midlife-crisis
,
noir
,
mystery-thriller
,
tricksy
,
published-1941
,
under-10-ratings
Recommended for:
Laura, Wanda et al
Read from April 13 to October 25, 2015
Description:
John Forbes is a family man who's tired of the 9 to 5 humdrum of his job an insurance company executive. Life gets a little more exciting for him when he calls upon femme fatale Mona Stevens. Her boyfriend has embezzled from a store insured by Forbes' company and has showered her with gifts using the loot. Forbes comes to collect the ill-gotten gifts, but the boyfriend is in jail, and Forbes falls hard for Mona and begins an affair. The only problem is that MacDonald, a private dick who freelances for the insurance company, has had his eyes on Mona first. The obsessed MacDonald turns the soon-to-be-released boyfriend against Forbes.
- Written by Martin Lewison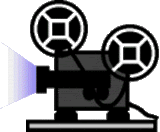 https://www.youtube.com/watch?v=tfLHe...