bookshelves:
autumn-2015
,
published-1938
,
pulitzer
,
film-only
,
play-dramatisation
,
north-americas
,
us-new-hampshire
,
families
,
coming-of-age
,
period-piece
,
classic
,
edwardian
,
allegory
Recommended to Bettie☯ by:
A Cold War by Alan Russell
Read from October 20 to 21, 2015
Description:
Our Town was first produced and published in 1938 to wide acclaim. This Pulitzer Prize-winning drama of life in the small village of Grover's Corners, an allegorical representation of all life, has become a classic. It is Thornton Wilder's most renowned and most frequently performed play.

Our Town is a 1940 film adaptation of a play of the same name by Thornton Wilder starring William Holden, Martha Scott, Fay Bainter, Beulah Bondi, Thomas Mitchell, Guy Kibbee and Frank Craven. It was adapted by Harry Chandlee, Craven and Wilder. It was directed by Sam Wood. The movie was nominated for the Academy Award for Best Picture. Scott, who repeated her stage role as Emily Webb, was nominated for the Academy Award for Best Actress, and Aaron Copland was nominated for Best Score.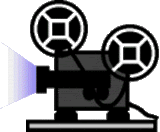 Watch here
Our Town
2* The Bridge of San Luis Rey
5* The Ides of March