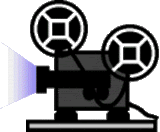 Description:
Sky Living announces a brand new original drama commission The Enfield Haunting - a three part dramatisation of the terrifying and bizarre real events that took place at an ordinary house in Enfield during the autumn of 1977.

Adapted from Guy Lyon Playfair's book This House is Haunted, the show is a supernatural drama based upon real events surrounding the phenomena, and draws on extensive documentation, recordings and witness statements. The incident remains to this day the most documented account of poltergeist activity in British history.

British actor Timothy Spall OBE, recently bestowed the Best Actor accolade at this year's Cannes Film Festival for his role in Mike Leigh's Mr Turner, will play Maurice Grosse, a rookie paranormal researcher. After a recent personal tragedy, he is drawn to the house on Green Street after disturbing reports of a desperate family terrorised by malevolent unseen forces. BAFTA nominated actress Juliet Stevenson CBE will star alongside Spall to play his wife Betty.
Source
3x 45min episodes where one should, ideally, be Roman Catholic to buy into the supernatural dualism on offer here in the name on non-fic. *cough*
Unfortunately, I am neither RC nor prone to unrealistic 'true' stories. Move along please, I have better books to read