bookshelves:
paganism
,
paper-read
,
cults-societies-brotherhoods
,
boo-scary
,
black-magic
,
published-1934
,
film-only
,
autumn-2015
,
halloween-2015
,
re-visit-2015
,
supernatural
Read from January 01, 1973 to October 11, 2015
Description:
29 Apr 1935 - 4 May 1935: Black Magic is still practised in all the great cities of the world. This novel tells with macabre detail of a beautiful woman caught in a web of Satanists, of a young man brought to the verge of madness through his dabbling with the powers of evil.

As in Dennis Wheatley's The Forbidden Territory we meet the Duke de Richleau, Simon Aron, the Princess Marie Lou, and other characters. From London to the West Country, from the slums of Paris to a Christian monastery, the action of this powerful occult thriller moves with fantastic, compelling force..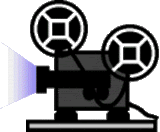 Watch here
See Paul Eddington and Patrick Mower in the casting mix? Bet they regretted that.